I wanted to discuss a few newer antibiotics that we've been using at Advanced Foot and Ankle Center of San Diego that we're excited about. This is not intended to be extensive reviews of the pros and cons of each antibiotic but rather an introduction to and highlighting of the unique benefits they bring to patients. The first, is Dalvance.
Dalvance, or Dalbavancin, is a lipoglycopeptide that prevents cross-linking and thereby interferes with cell wall synthesis. It has been shown to be effective against aerobic Gram-positive bacteria which are commonly seen in diabetic foot wounds and post-op surgical site infections. Currently it is indicated for use in treating acute bacterial skin and skin structure infections. It has also been used more recently in my experience for osteomyelitis (off label use).
Why I Like It: 1 Dose for 14 days of treatment

Dalvance's largest advantage is that it only requires one dose. It is an IV antibiotic that stays in the blood at an appropriate concentration to work against bacteria for at least 14 days. This greatly simplifies treatment for a patient from a logistical standpoint while still providing optimal treatment.
Time is Precious!!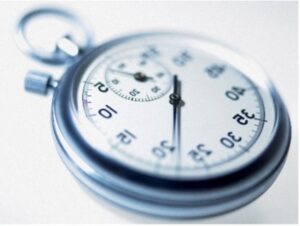 IV antibiotics have 3 different ways it can be administered. Via home infusion (requires health aide or family member to administer), daily appointment at infusion center, or staying at an outpatient facility for treatment. Regardless of the method, there is a significant intrusion into daily life of both the patient and their loved ones. Time is required for infusion (can be up to 1 hour) and certain antibiotics can require administration up to 3 times a day. If you need to travel to an infusion center every day, that requires transportation time on top of the infusion time. Dalvance eliminates this as it requires only one 30min infusion that lasts for ~2 weeks which vastly reduces time and opportunity cost for patients while still delivering optimal treatment.
Of course, Dalvance cannot be prescribed for everyone. There are different factors that would make other antibiotics better for a patient. However, for patients that need an IV antibiotic for treatment of an infected diabetic wound or post-op surgical infection, I have found Dalvance to be a great option that gets good results without significantly impairing daily activity.
*I have no financial interest in Allergan Pharmaceuticals International or the parent company Abbvie Medical or Dalvance as a product
Written by Dr. Gavin Tsuchida
Dr. Tsuchida recently moved to San Diego from New York and is enjoying the beach and hiking when he's not providing thoughtful, personalized care for his patients.